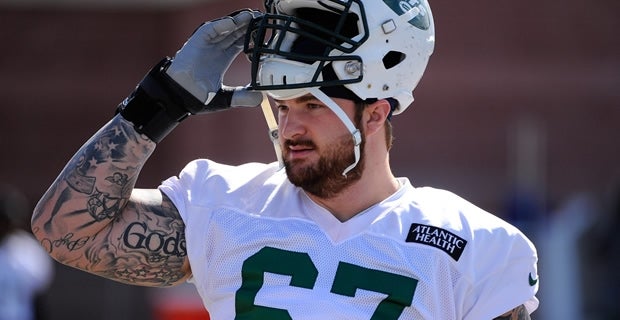 RG Brian Winters was drafted by the New York Jets in the third round of the 2013 NFL Draft, and that's probably the most positive thing to be said about his career thus far.
Brian Winters started for twelve games in his rookie year and despite the Jets' high hopes that he could be a solid starter, he greatly disappointed the Jets coaching staff. It seemed that every other play he was being blown backwards and some can attribute the Jets' past QB problems to his play. However, the Jets were stuck between a rock and a hard place because there was no lineman to replace Winters. Winters started on the left side of the line, opposite veteran right guard Willie Colon. Winters then continued to play on the left side through the 2014 season until he tore his ACL in a mid-October game, ending his year on an even sourer note.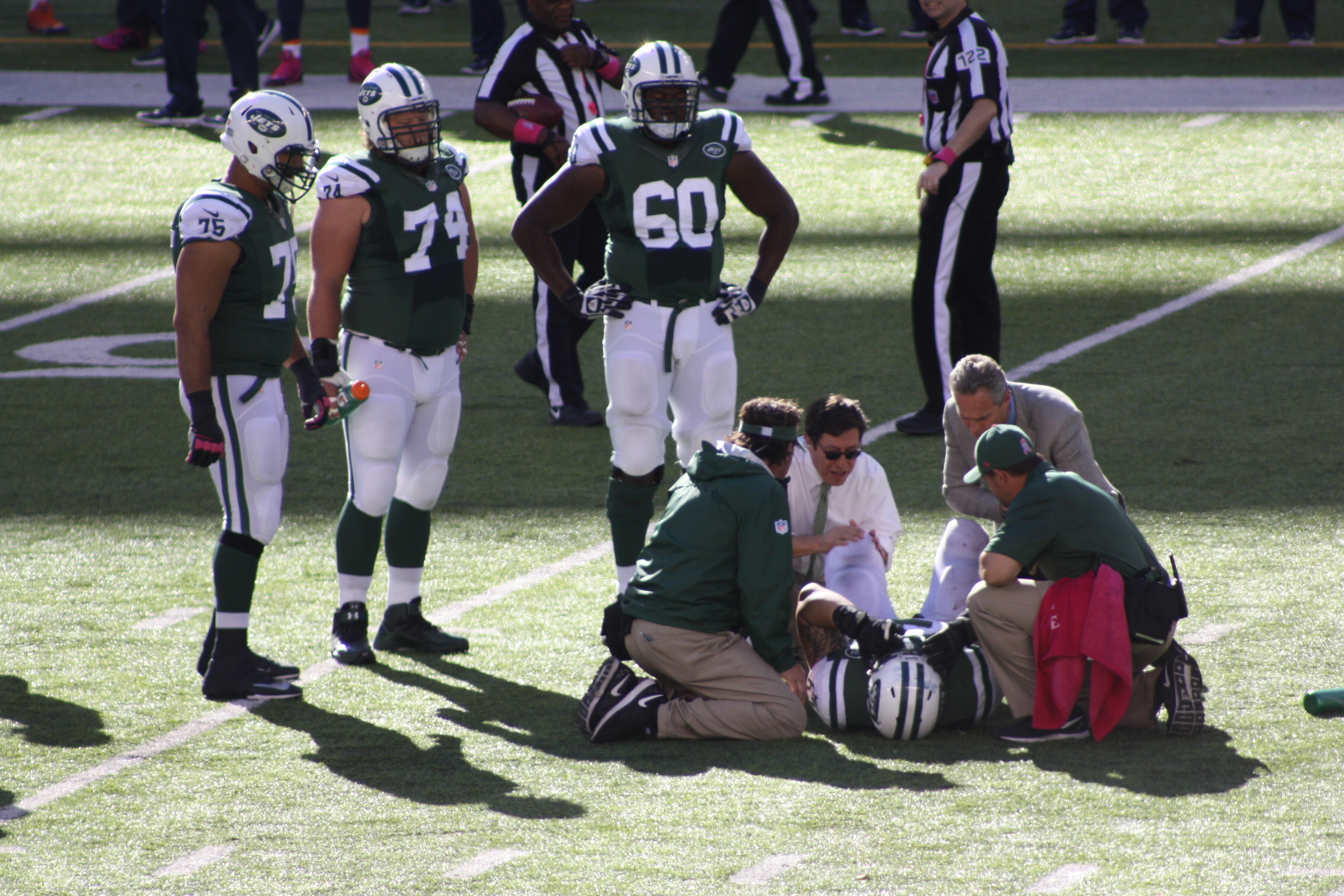 For the rest of the year, backup lineman Oday Aboushi anchored the offensive line and to many Jets fans' surprise, Aboushi seemed to be an upgrade to Winters. Aboushi could hold his own with the rest of the offensive line and played consistent football. Unfortunately, for Aboushi, when the new coaching regime came in for the 2015 season, they deemed Aboushi unfit to start, and through free agency filled the hole with veteran guard James Carpenter.
At this point, both Oday Aboushi and Brian Winters were bench warmers, Winters at a disadvantage coming off the torn ACL. Despite the free agent signing of James Carpenter filling the position of left guard, questions started to arise about the status of the right guard position, as aging RG Willie Colon's decline became more and more apparent. New head coach Todd Bowles then opened up a competition for the spot and left it up for grabs between Colon, Winters, and Aboushi. Aboushi was immediately cut after a substance abuse suspension ended his time with the Jets, and as predicted, Colon won the starting spot.
However, Willie Colon, who was battling knee problems all year, finally succumbed to that problem in early November and found himself on IR soon after, giving Winters his time to shine. Very rare is it that a terrible player goes from horrible to superstar, so expectations for Winters' return to the starting lineup were very low. However, Brian Winters surprised us. He was far from a superstar but for the first time in his career, Winters showed his potential to be a starter. He was no stud for the remainder of the 2015 season, but he held his own, which was a pleasant surprise and may be enough to earn his spot on the offensive line in the 2016 season.
2016 is a contract year for Winters, and he is going to have the perfect opportunity to shine as the NY Jets have lost two of their starting offensive linemen: D'Brickashaw Ferguson to retirement and Willie Colon to age. The Jets are now left with only two elite linemen in C Nick Mangold and guard James Carpenter. With the addition of Ryan Clady, the left side of the offensive line should be set but the stability of the right side has yet to be determined. Winters has one final year to prove he can anchor that right side, so he had better come to play.